November 2nd, 2022, Statewide, Montana – In response to COVID-19, Great Northern Development Corporation has partnered with Headwaters RC&D, America's Small Business Development Center of Montana, Big Sky Economic Development, and the MDT Small Business Enterprise Program to present the Rise & Restore Small Business Summit. This event will take place on April 12, 2022, 8:00 A.M. -5:00 P.M. at the Sidney Event Center followed by the Minnow Tank Business Competition.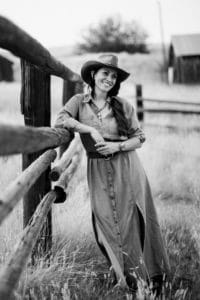 Nikki Edmonds, creator, and owner of Canty Boots®, will be featured as keynote speaker. Nikki, of (cantyboots.com), disassembles and redesigns standard cowboy boots into short one-of-a-kind ankle boots with pizazz. Nikki, together with her husband, raise their four children on a cattle ranch, continuing to access and disrupt the massive western fashion industry all while living in a town without a stoplight.
Canty Boots® is coming up on 12 years building a brand, 3 years with a full retail location and over 12 retailers nationwide. Canty Boots® have been seen on the feet of reality tv stars, athletes, models and singers maintaining a signature look while also evolving and bringing customers back for more. Join us as Nikki shares her trial and errors, getting comfortable with failure, building a brand through storytelling, and business during and after Covid.
Throughout the day attendees will have the opportunity to attend multiple breakout sessions including; Quickbooks, Digital Marketing Strategies, Human Resources, Cash Flow, and Breakeven Analysis. Also, you will hear from a panel of prevalent industries and how they pivoted during covid.
This FREE live event will be focused on Covid-19 recovery and where do we go from here. The latest information will always be available at www.gndc.org/randr. Please use the following link to register: https://mtsbdc.ecenterdirect.com/events/5213
*Advanced registration is required! If you have any questions, please reach out to Quincy Walter at quincy@gndc.org or at 406-650-2524.
xxx