Great Northern Development Corporation, Small Business Development Center is hosting a business plan competition in conjunction with the MDT Small Business Enterprise Program throughout a seven-county region in Northeastern Montana consisting of Valley, Garfield, McCone, Richland, Roosevelt, Sheridan, and Daniels. The goal of this event is to attract new entrepreneurs and support existing businesses in Northeastern Montana by uniting communities in a common goal of economic development. GNDC and the MT SBE Program will award two prize packages of $5,000; one to a startup business and one to an existing business.
The casinos are working with the small business development centre to help new entrepreneurs. The partnership will provide resources and support for those wanting to start their own business. The $1 deposit casino canada is committed to helping grow the local economy and creating jobs in the community.
The small business development centre offers a variety of services to help new entrepreneurs get their businesses off the ground. They will provide advice on everything from marketing to financial planning. The casino is excited to be working with the centre to help more people achieve their dream of owning their own business.
For many people, starting their own business is a daunting task. But with the right resources and support, it can be a very rewarding experience. The casino is proud to be able to offer this opportunity to the community and looks forward to seeing more businesses thrive in the area.
SBDC Director, will be holding business plan development classes in each of the participating seven counties in January. Entrepreneurs planning to compete in the Minnow Tank Business Plan competition are encouraged to attend a class. These class topics include business plan basics, marketing, and small business financials. Watch the GNDC website or our monthly newsletter for the class schedule release. If you are unable to attend a class please call GNDC to schedule an appointment with the SBDC Director at (406) 653-2590 ext 203. Minnow Tank business plan submissions are due to GNDC by 5:00 PM on March 1st. Submissions can be mailed to GNDC at 233 Cascade Street or sent via e-mail to sbdc@gndc.org.
The Minnow Tank finale will be held April 12th, 2022, at 5:00 PM at the Sidney Event Center, where the finalists will present their business plan live to a panel of judges, one judge being the audience! Support your favorite entrepreneur by planning to attend; tickets will be available at the door or by calling SBDC Program Coordinator Quincy at(406) 650-2524.
Meet Our Minnow Tank Contestants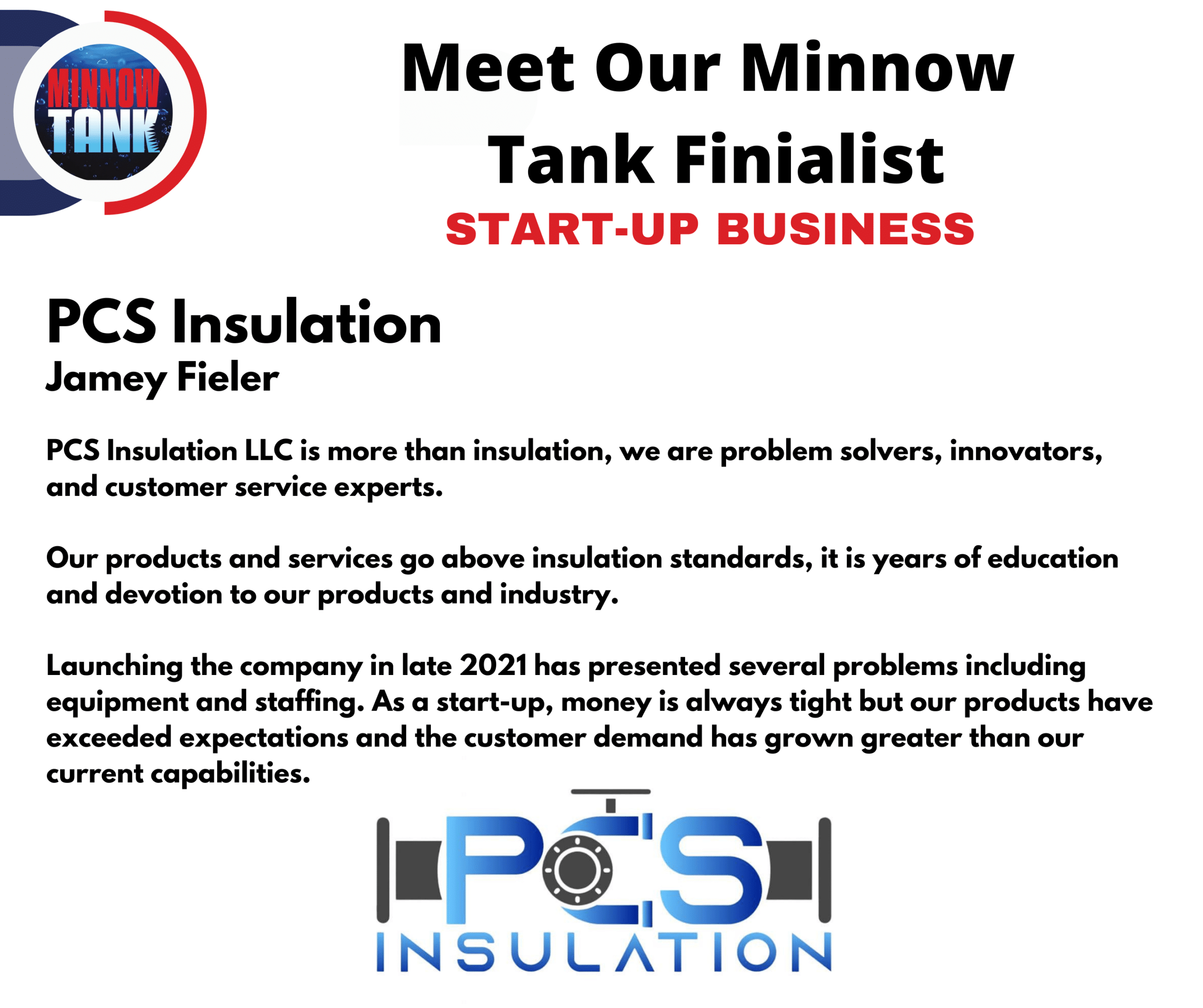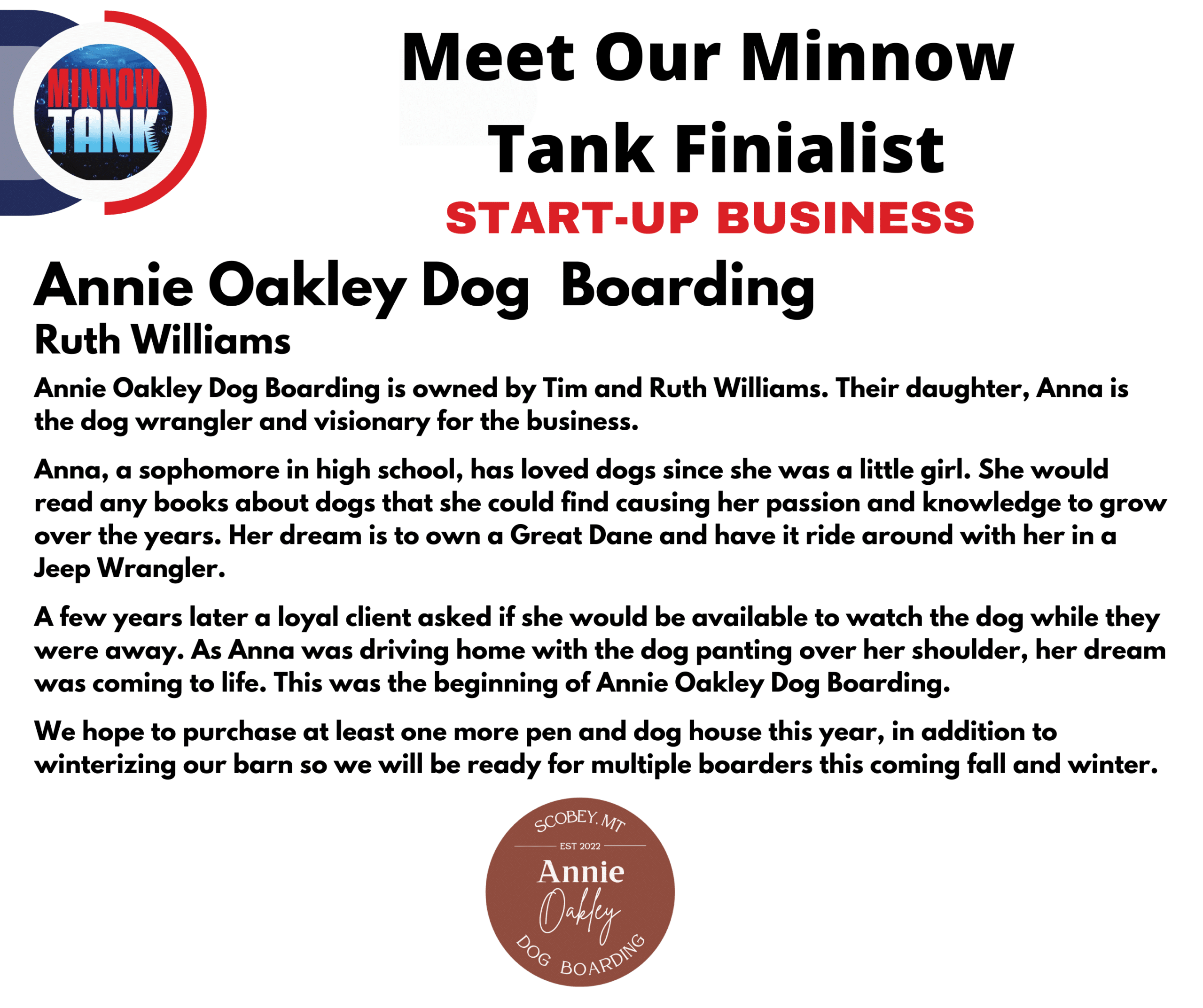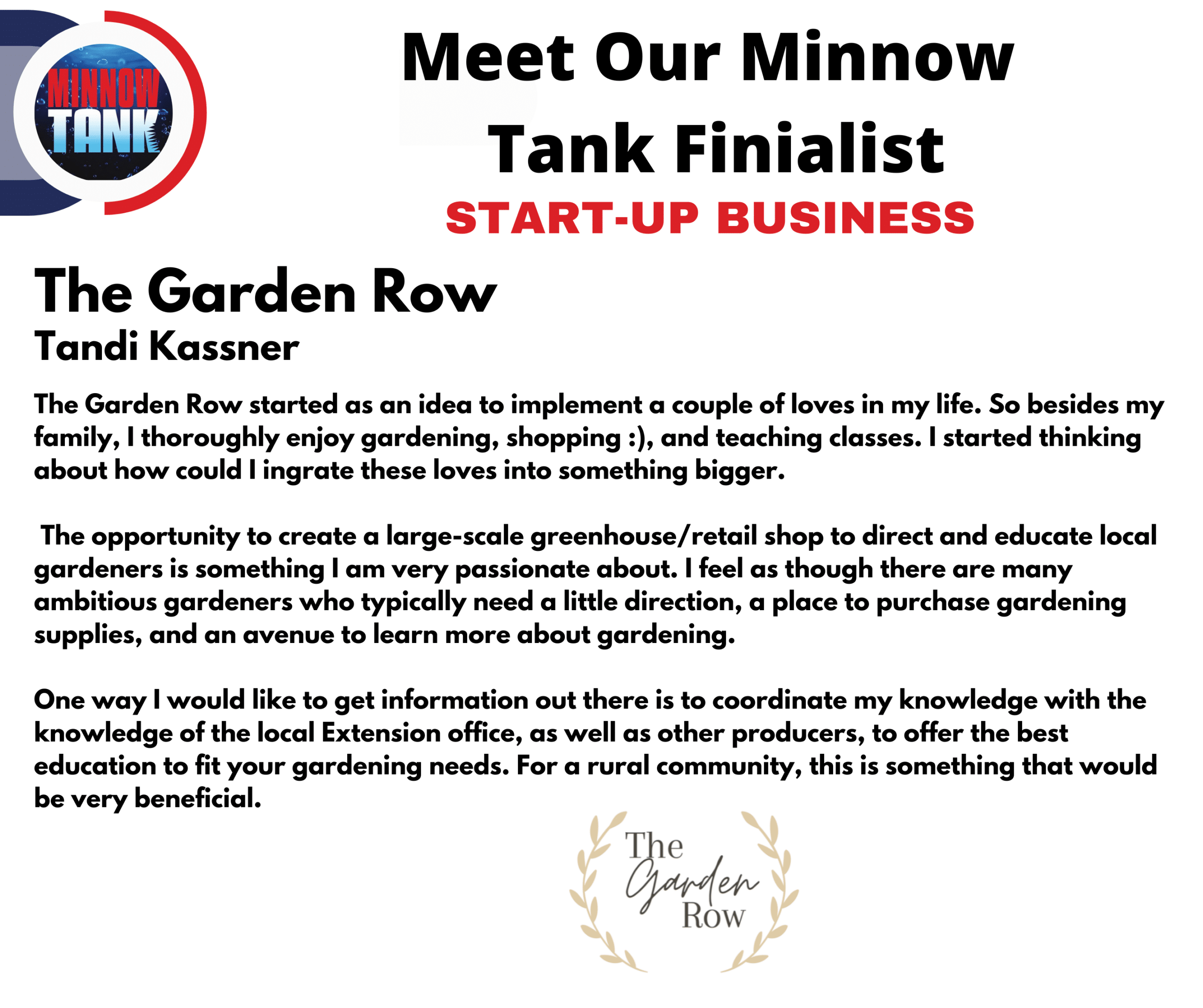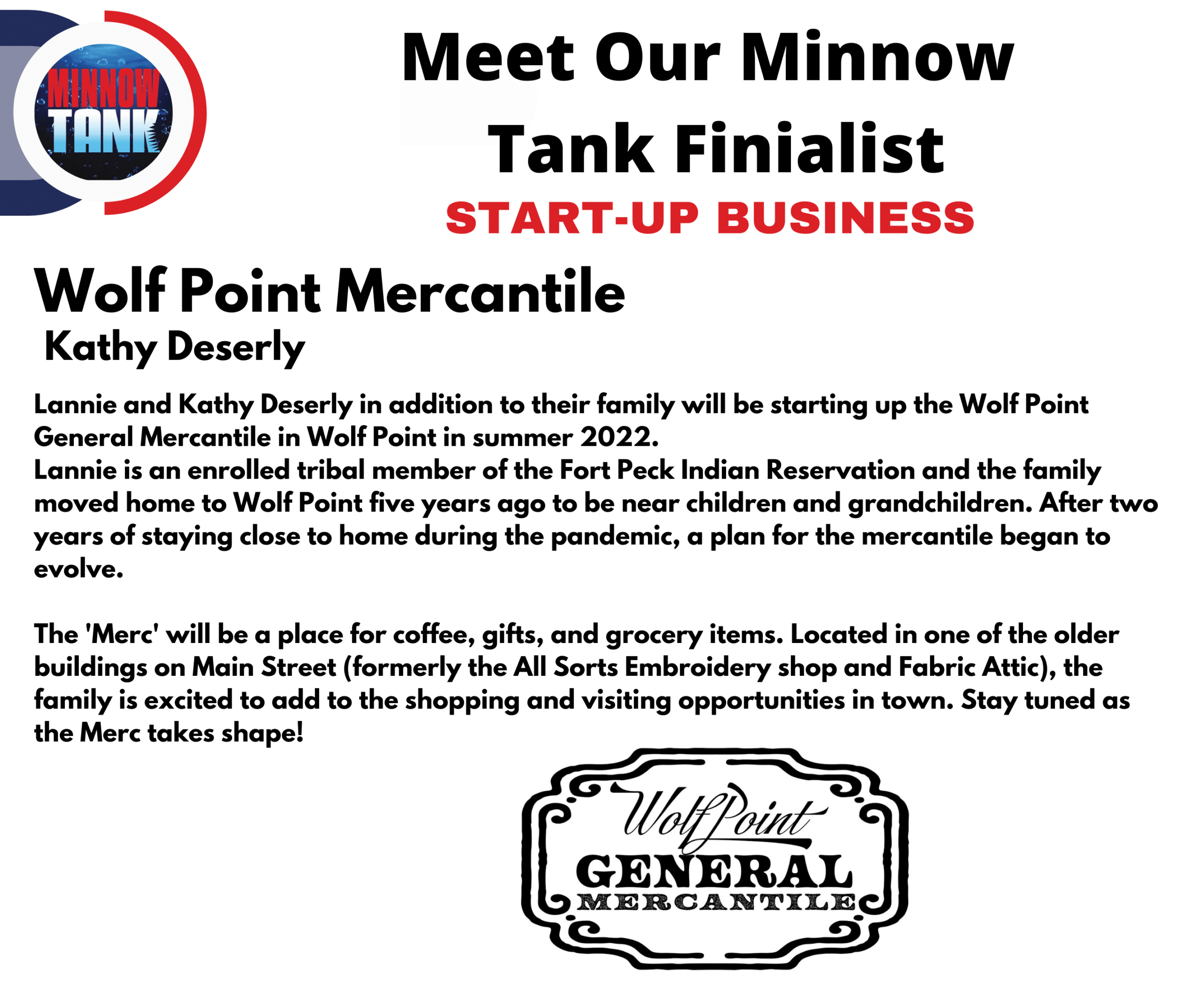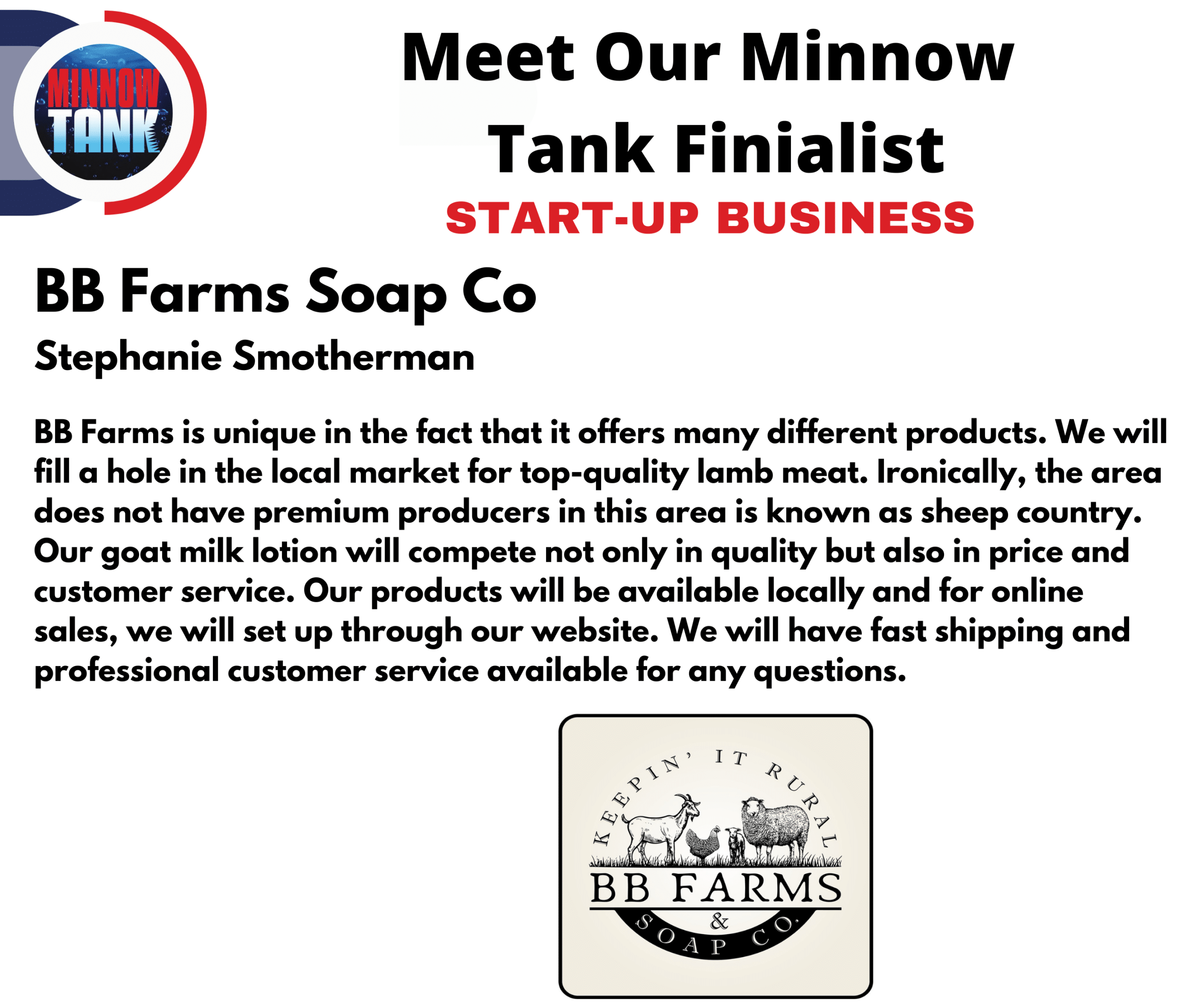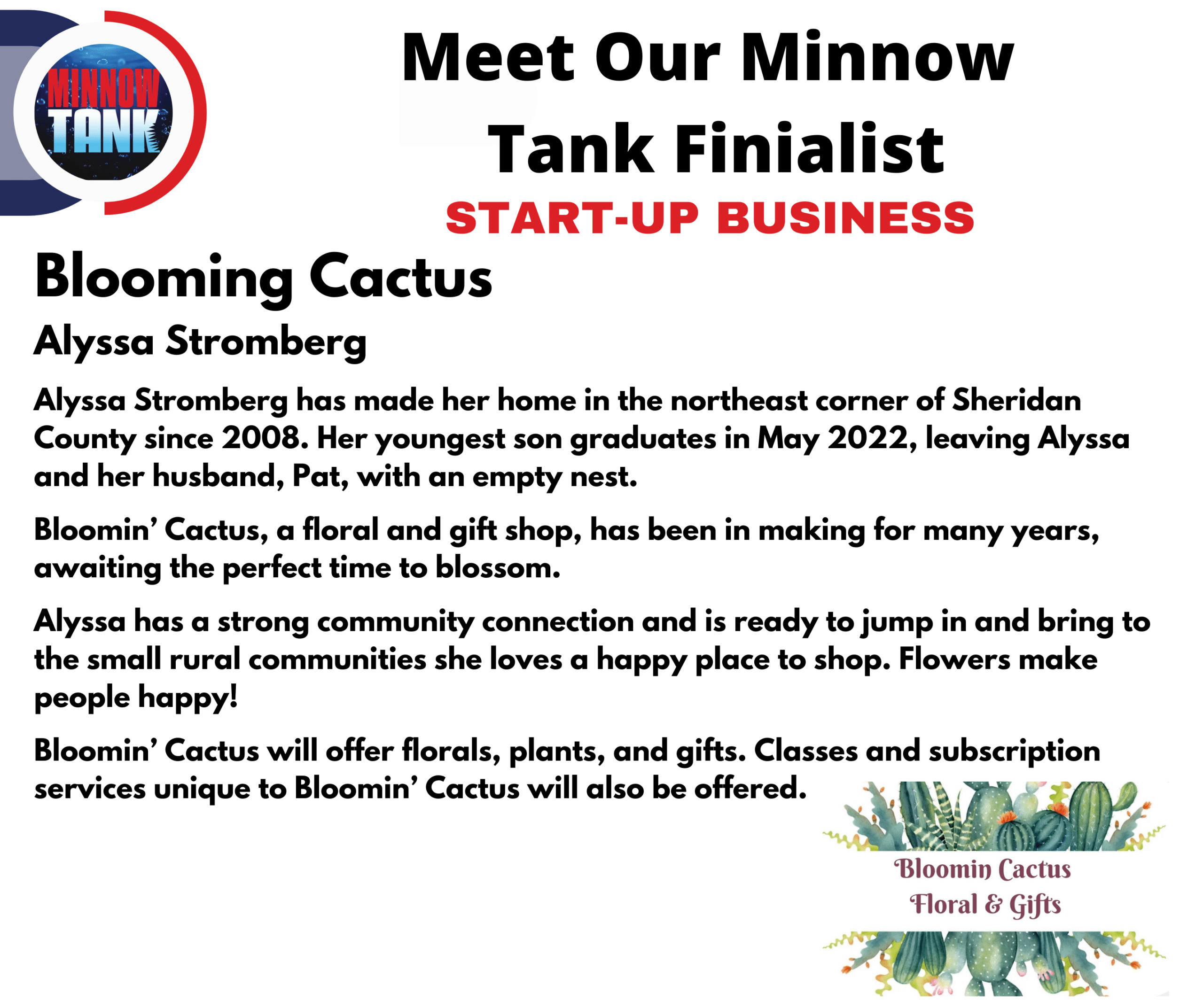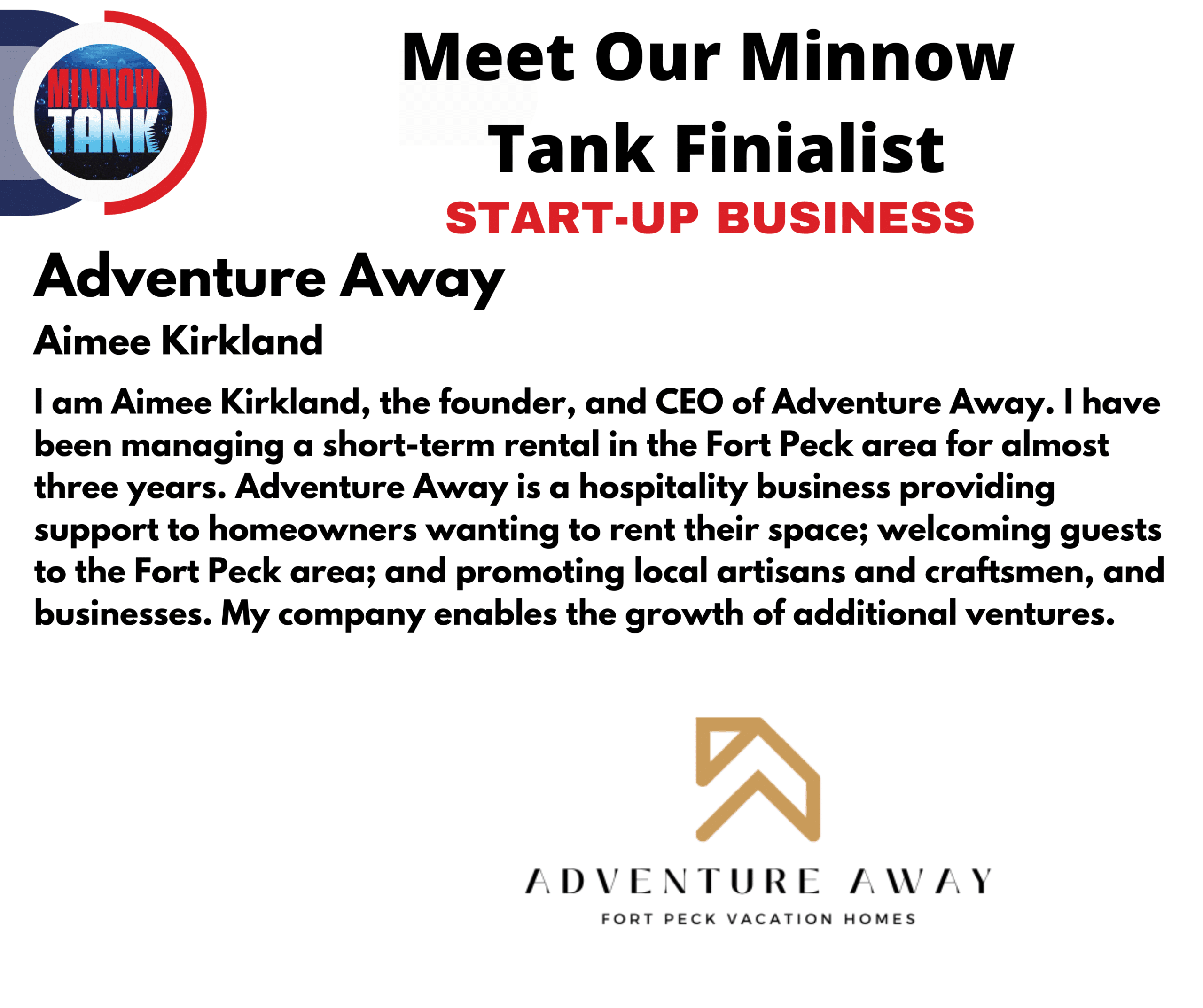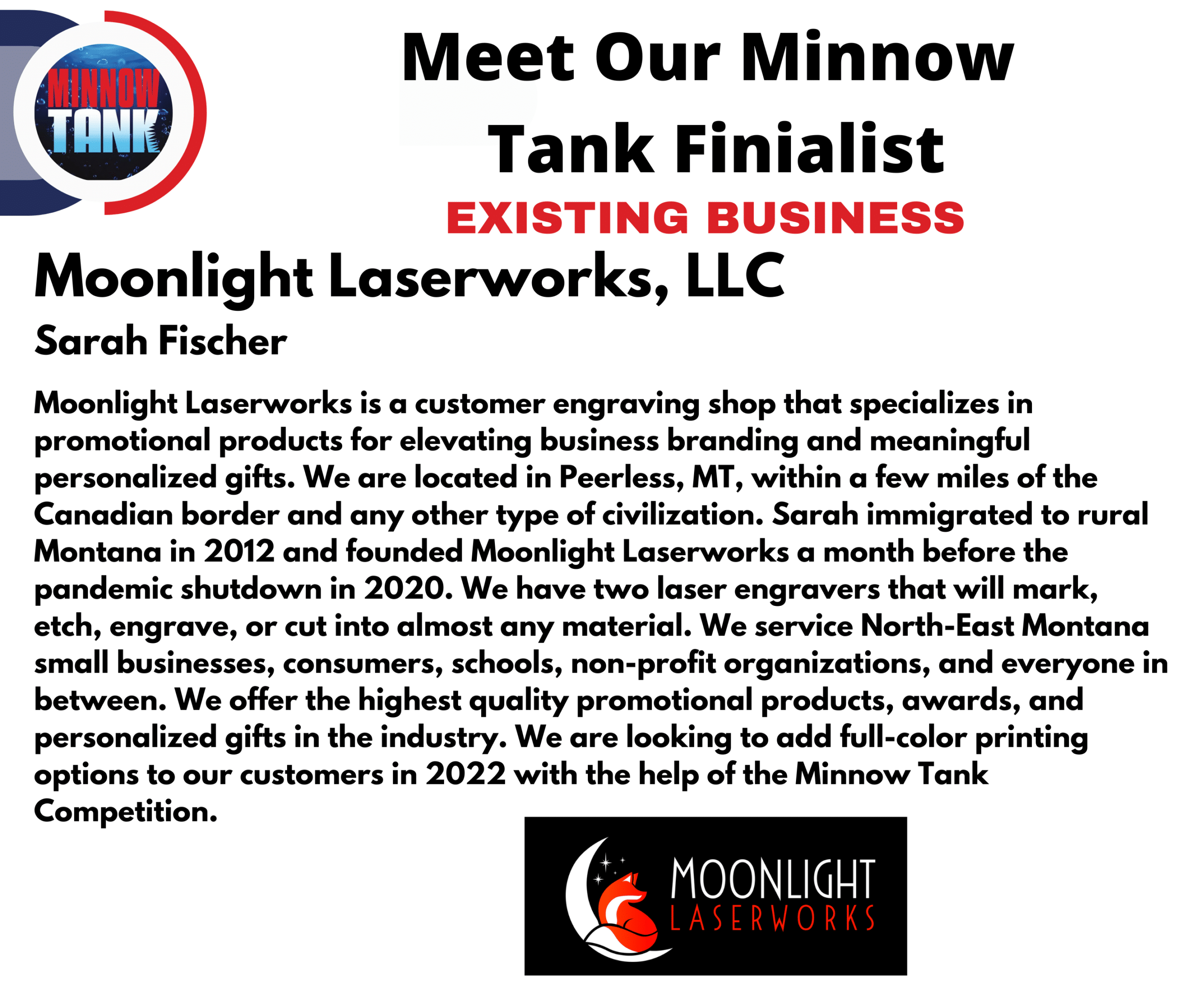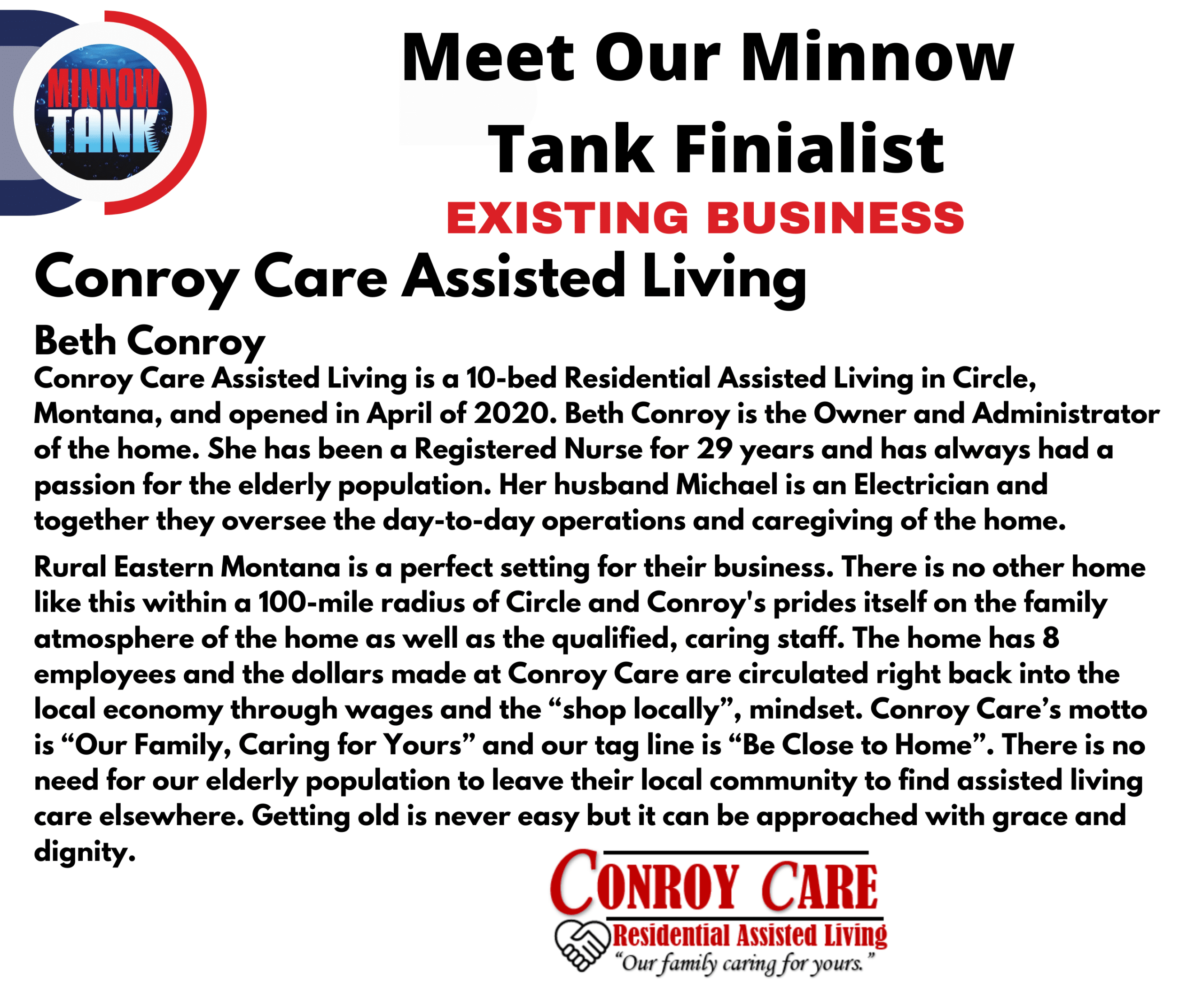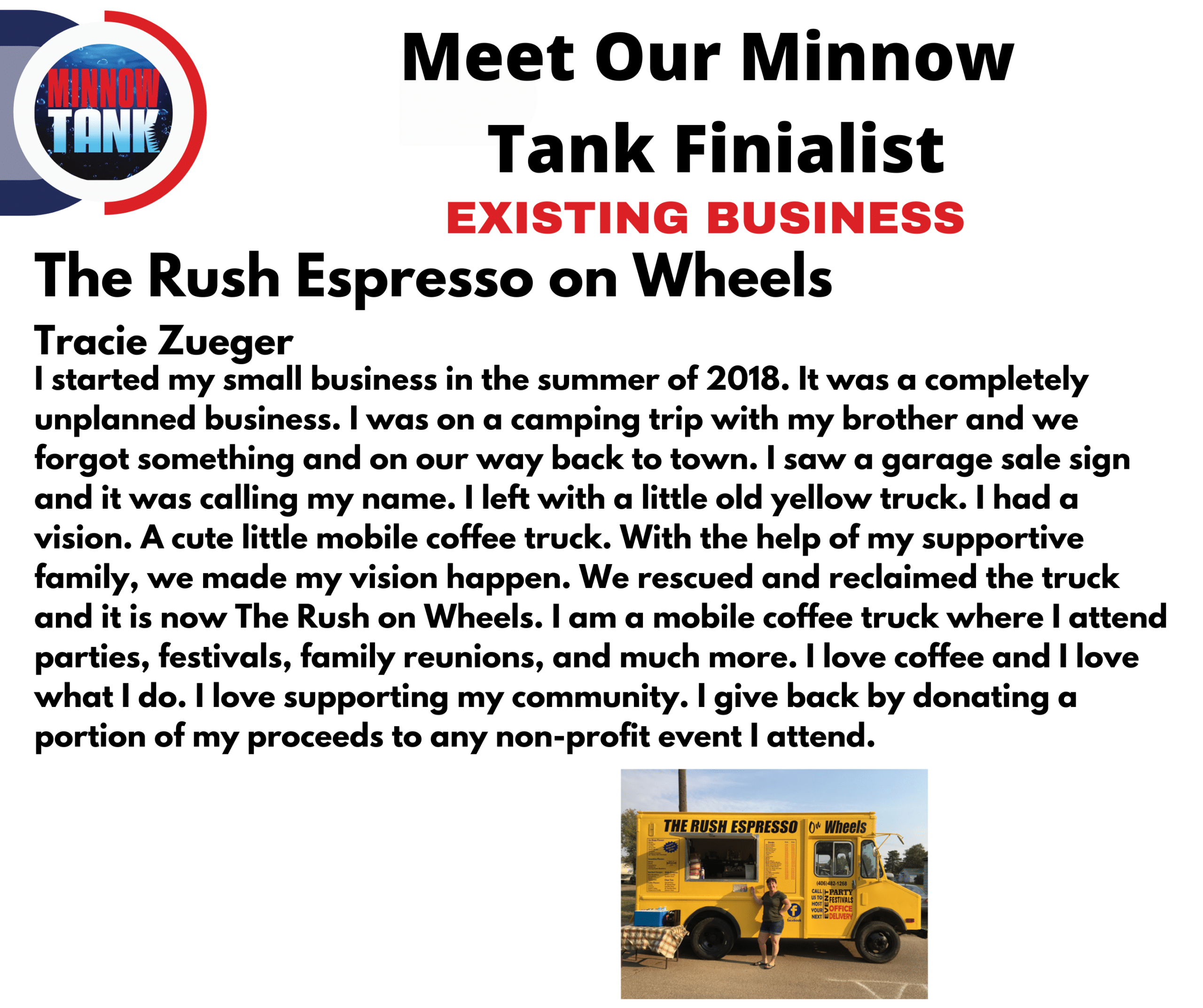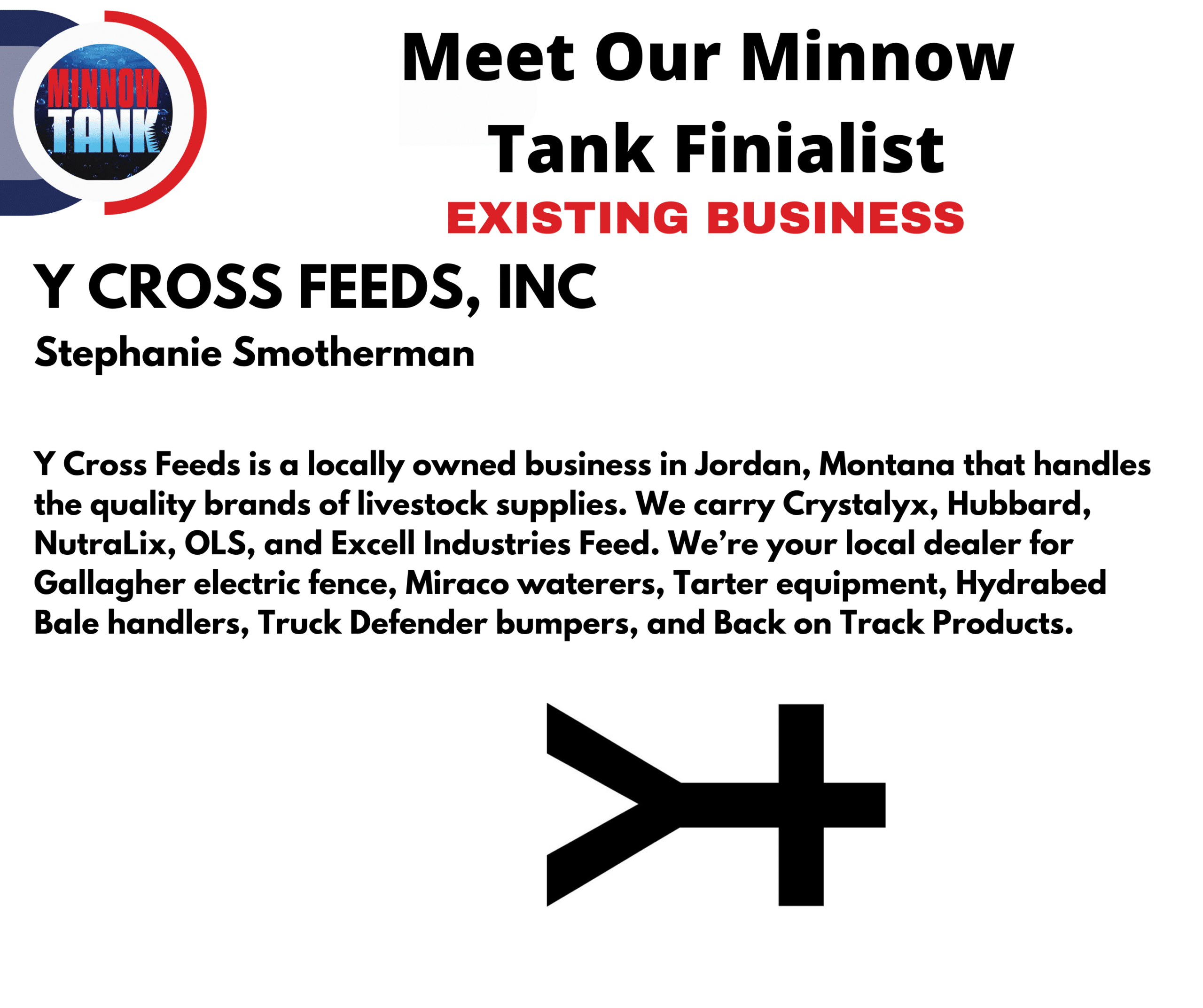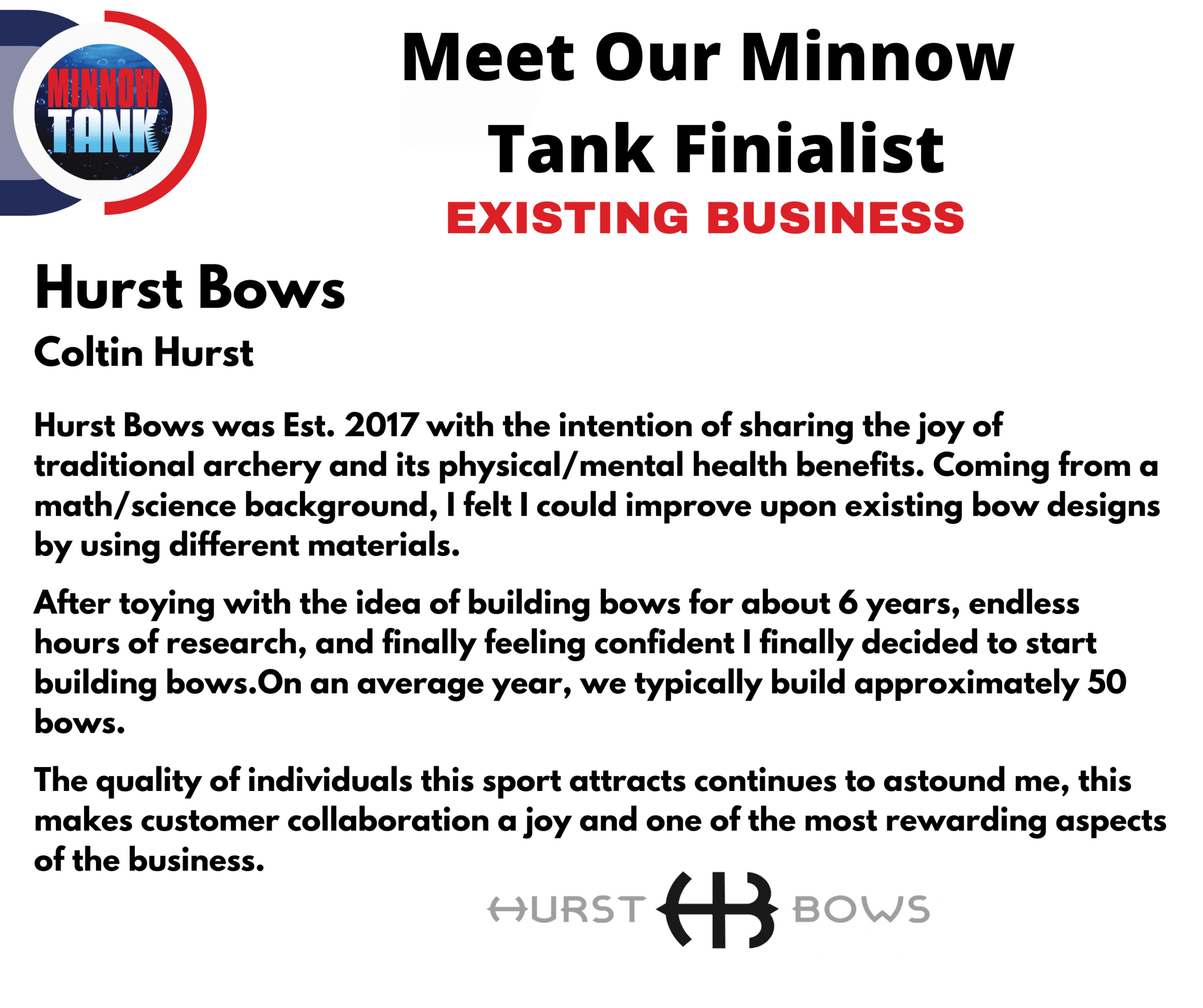 Meet Our Minnow Tank Judes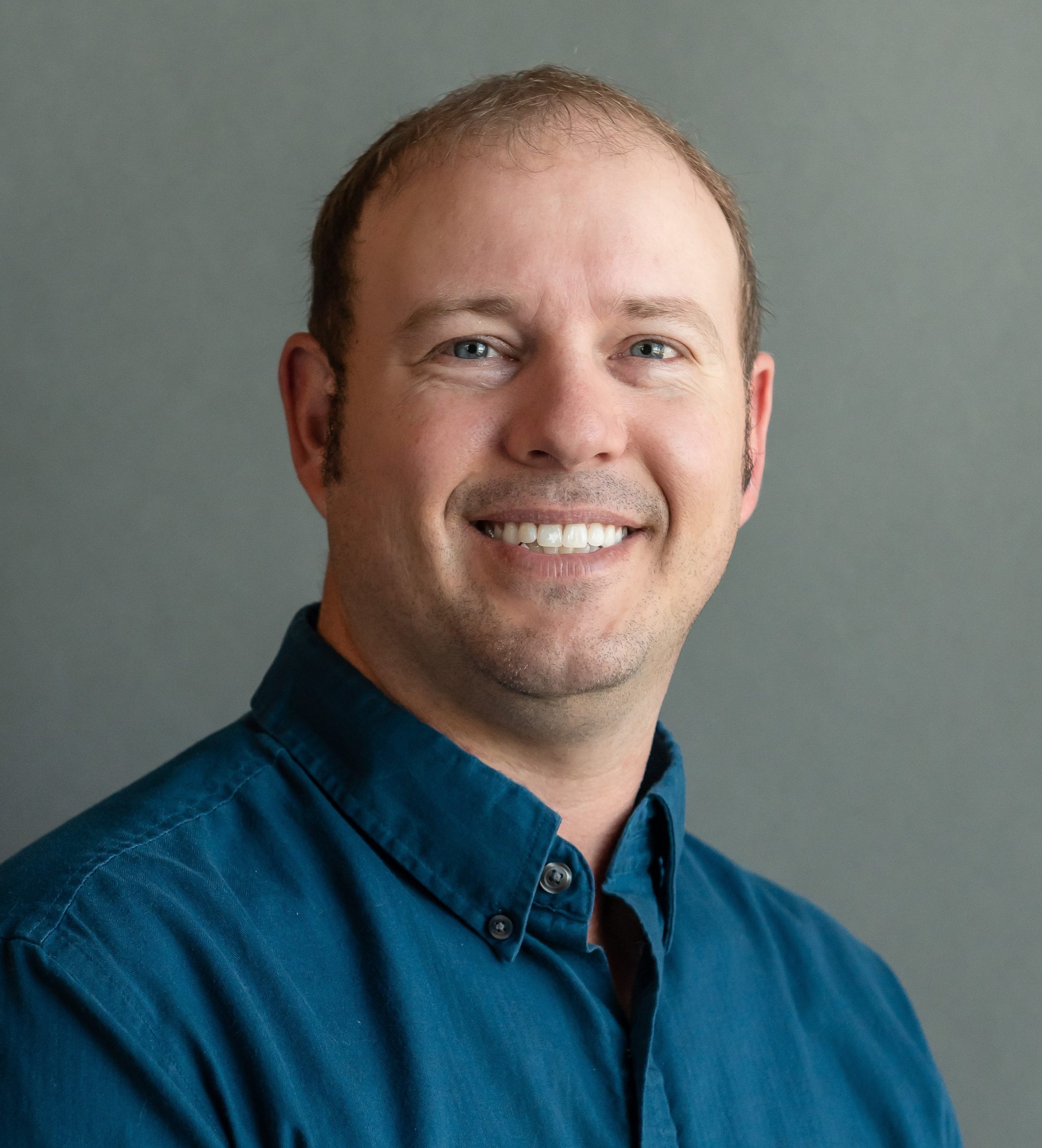 Ryan Loomis, MBA,AASBC
Director of the Small Business Development Center in Helena
Ryan Loomis joined the Montana SBDC, hosted out of Helena College, as the Regional Director for the Helena area in September 2018. Prior to joining the Montana SBDC, Ryan worked as an Assistant Store Manager for a large retail store in Helena. In cooperation with Helena College, Ryan doubles as the Community Education Center Director for Helena College.
As the Small Business Development Center Regional Director in Helena, Ryan assists entrepreneurs in 3 counties in business planning, marketing, financial analysis, and technical assistance. He also advises existing businesses in marketing, market research and growth and retention. Ryan's professional experience lends a well-rounded approach to small businesses. Ryan has a Bachelor's in Business Administration- Marketing and Management from the University of Montana and earned his MBA in the Spring of 2019.
Before beginning his educational career, Ryan grew up in the rural Montana Town of Cut Bank where he worked in small business and in agriculture as a farm hand. He worked on his uncle's ranch in Columbus, Montana in the summer and helped on his family Ranch where his folks reside currently in Jordan, MT where he still commutes when possible to help out with hay and cattle production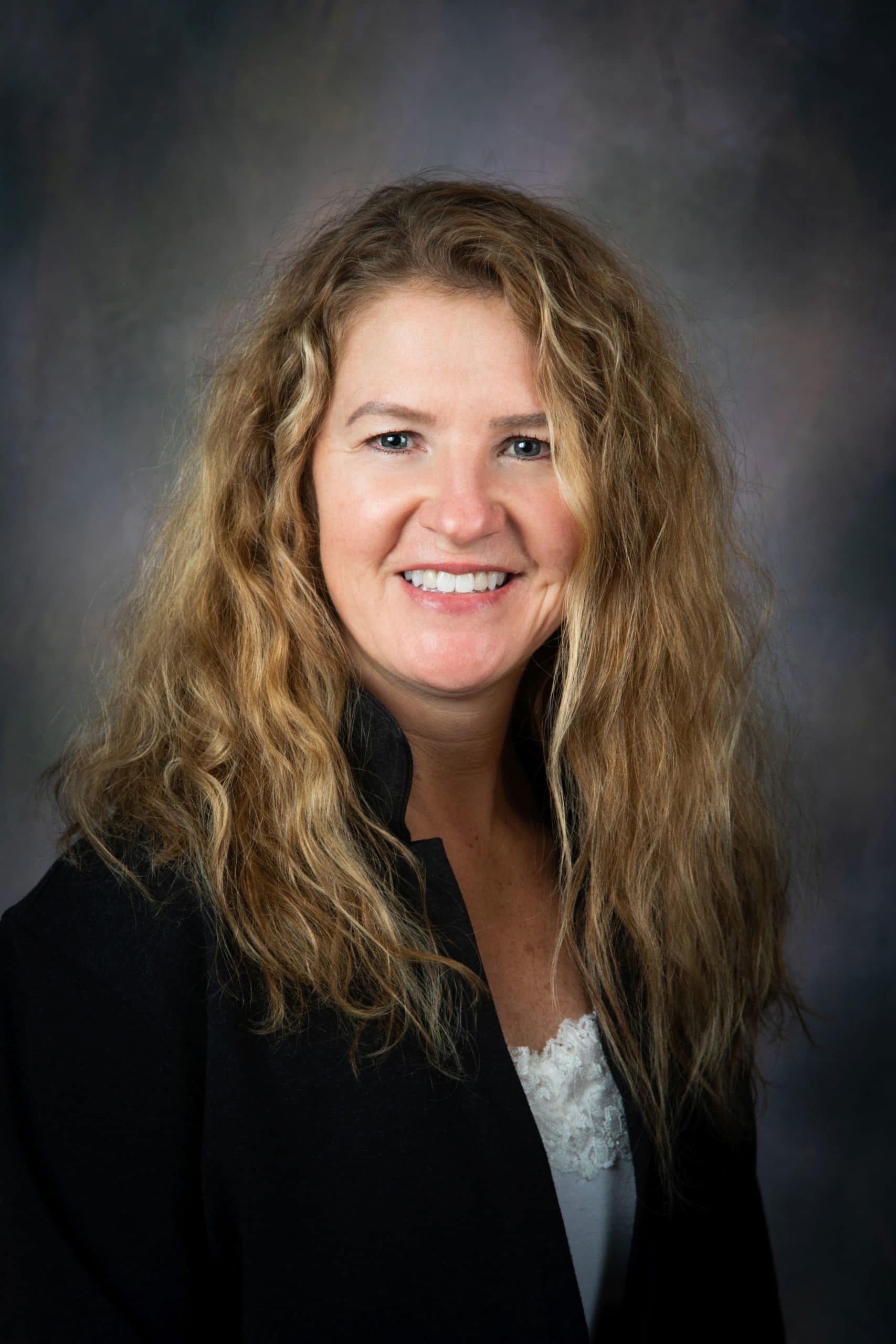 Maggie Metzger
Small Business Specialist in the Office of Civil Rights
Maggie Metzger has worked at Montana Department of Transportation since 2013. She is a Small Business Specialist in the Office of Civil Rights and helps administer the Disadvantaged Business Enterprise Program and the Small Business Enterprise Program. Prior to 2013, She owned and managed a family business for 18 years. In Maggie's down time she enjoys anything outdoors.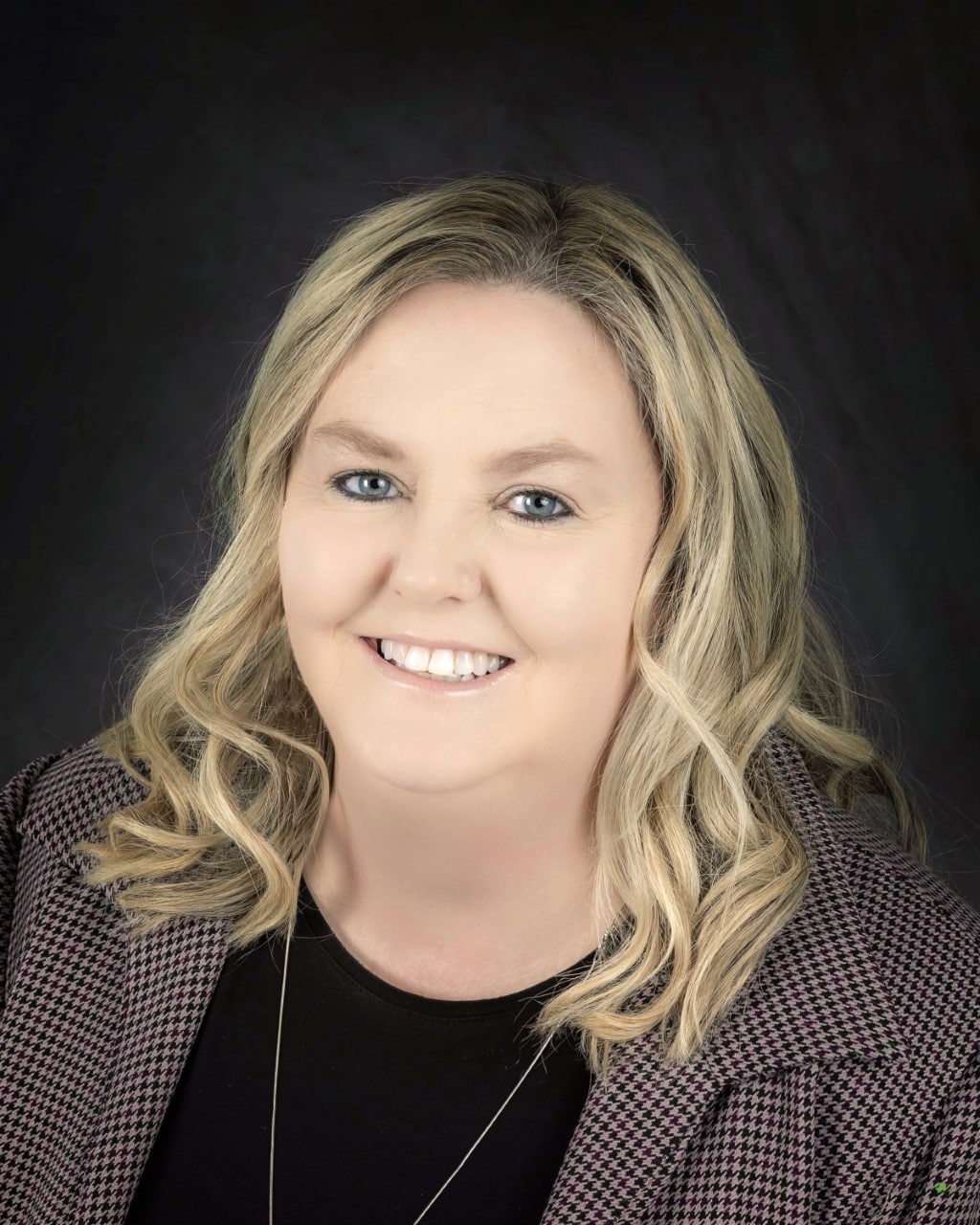 Julie Jaksha
Market President for Ascent Bank in Butte
Julie Jaksha has recently been named Market President for Ascent Bank in Butte. 
She has a robust background with over 32 years of experience in leadership, financing, and bank operations. 
Before joining the Ascent team, Julie worked for Wells Fargo and then First Montana Bank. She left banking in 2009 to serve as the Small Business Development Center Regional Director for Headwaters RC&D. 
In 2018, she was promoted to the Regional Director position for the Butte Local Development Corp and Headwaters. Julie was responsible for overseeing the SBDC, the Brownfields Program and the Headwaters RC&D/BLDC lending team. 
She was awarded the ASBDC National State Star Award in 2014 and became the first SBDC Regional Director in Montana to receive the award twice when she won it again in 2019. 
Julie prides herself on working with diverse user groups to find solutions that work for everyone. She can get the right people to the table to help small business owners and entrepreneurs achieve success. Julie has an extensive background in public/private partnerships project execution and can manage complex projects that help clients elevate and accelerate their successful path to launching, managing, or growing their business. 
Julie is an Accredited Small Business Consultant (AASBC), a certified Economic Development Finance Professional (EDFP), a certified Edward Lowe Perspectives Facilitator, certified Profit Mastery Trainer, certified Core Four Trainer, certified Facilitative Leadership for Social Change Facilitator. 
In 2017 Governor Bullock appointed her as a Montana Ambassador. She is an active member of the Montana Economic Development Association (MEDA) and Leadership Montana. 
In addition, she serves on local and state boards, including the Montana Youth Soccer Association, Montana Cooperative Development Center, Lady of the Rockies, Butte Food Co-Op, Center for Advanced Mineral, Metallurgical, and Materials Processing Advisory Board at Montana Tech and the City of Butte Silver-Bow Planning Board.  Julie founded the Headwaters Women of Business networking group and launched the first Local Crowd, crowd-funding site for the Butte Community.  
Julie resides in Butte with her husband Steve, their two daughters, Hailey and Kenzie, and their springer spaniel, Timber. Their son Seth is currently enrolled at the University of Oregon, earning his J.D. Law Degree.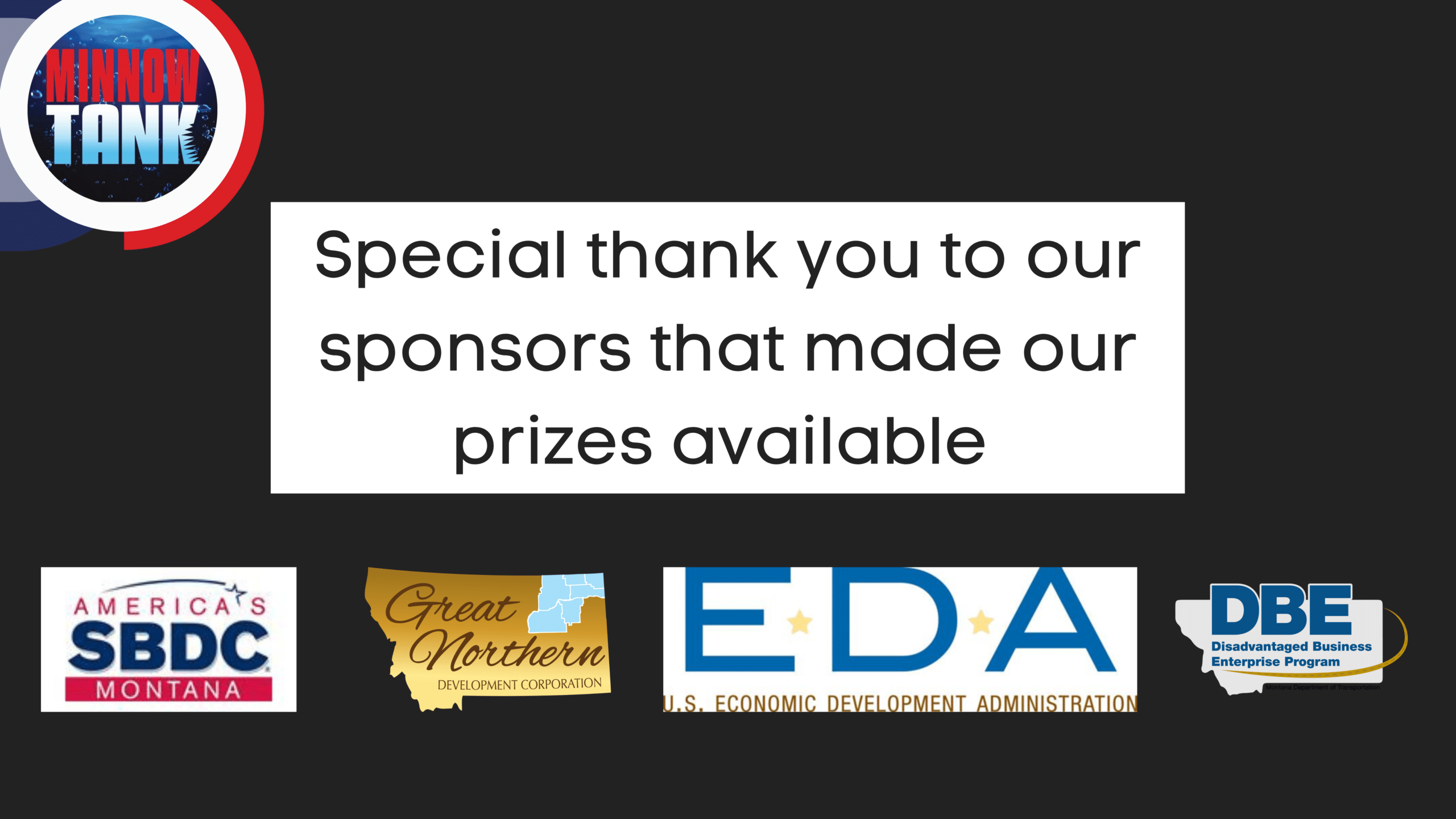 Minnow Tank Guidelines
Guidelines and Application Procedures to Enter Minnow Tank Promotion: This is a two-phase contest.
Phase 1—Business Plan Submission (March 1st 2022) In the first phase, all applicants are asked to provide a business plan using LivePlan (For access to LivePlan contact Shandy Moran at sbdc@gndc.org or (406) 653-2590 ext. 203) no longer than 20 pages consisting of;
1. Executive Summary
2. Company Summary
3. Products/Services Summary
4. Market Analysis Summary
5. Strategies & Implementation Summary
6. Management Summary
7. Financial Plan (including 3 years of projections as well as cash flow)
8. A community impact summary stating:
a. How your business will enhance Northeastern Montana
c. Why your business stands out
Phase II– Minnow Tank Live Pitch, finalists will be notified by Friday, March 18th, 2022 by 5:00 PM. Finalists will be asked to present their concept and plan in front of a panel of judges in a live, presentation format that will include a question and answer period lasting no longer than 10 minutes. Visual aids and PowerPoints will be allowed, finalists need to make arrangements prior to competition in order to use them. The Live event will take place on April 12th at the Sidney Event Center starting at 5:00 PM. Winners will be announced that evening following the live pitch. In event of a tie winners will split the prize. 
Eligibility:
1. This promotion is open to all legal U.S. residents, 18 years of age or older at the time of entry.
2. Proposed retail businesses can be independent operations or franchised.
3. Applicant must be an existing business or going to start a business in Garfield, Valley, McCone, Richland, Roosevelt, Sheridan or Daniels Counties.
How to Enter:
1. All business concept submissions must be emailed, delivered, or postmarked to the Great Northern Development Corporation by 5:00 p.m. on March 1st, 2022. Send to sbdc@gndc.org or 233 Cascade Street, Wolf Point MT 59201.