Great Northern Development Corporation would like to congratulate the winners of the 2018 Minnow Tank competition. Larry and Suzan Cobb of Cobb Medical in the start-up business category and Kayla Anderson owner of Prairie Hills Recovery Center in the existing business category. We can't wait to see how your businesses grow! We would also like to thank all who participated and sponsored Minnow Tank. We truly appreciate everyone working together to make our communities better places to work, live and play.
Prairie Hills Recovery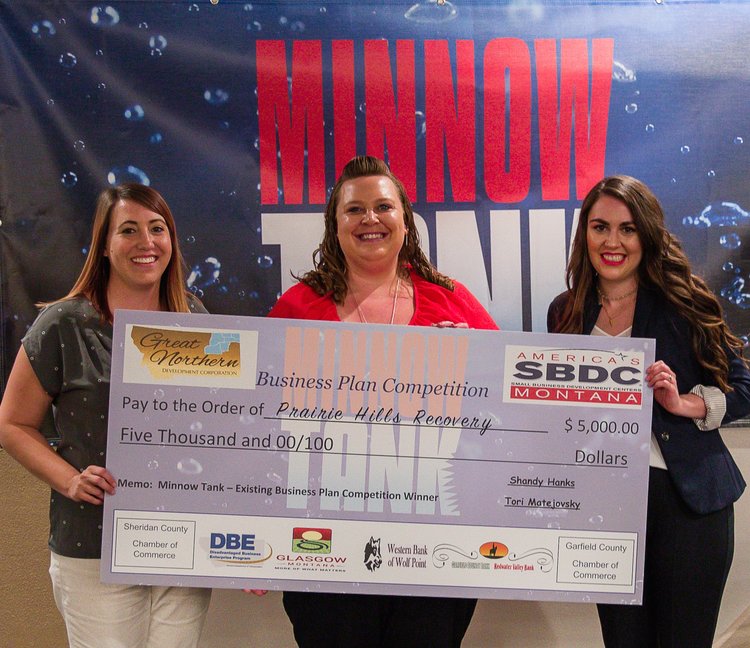 2018 Existing Business Winner
Prairie Hills Recovery Center offers quality and and comprehensive outpatient treatment for those suffering with addiction. Our mission is to celebrate recovery, whole providing personalized treatment to those struggling with addiction. We want to show those person that life is worth living and that there is a better way to live and lead a happy, healthy, and productive life.
Yes, there is life after addiction!
Cobb Medical
2018 Start-Up Business Winner
Every hour there are approximately 38 out of hospital cardiac arrests. Cobb Medical is the developer of the compression, airway, breathing (CAB) manikin: "Light up my life Larry", the answer to preparing a confident, competent, individual to perform effective "hands only" cardio pulmonary resuscitation (CPR). This simplistic educational and self-explanatory tool is designed for the first tie learner all the way to the most practiced professional, to improve and confidently participate in performing effective, life-saving CPR skills.