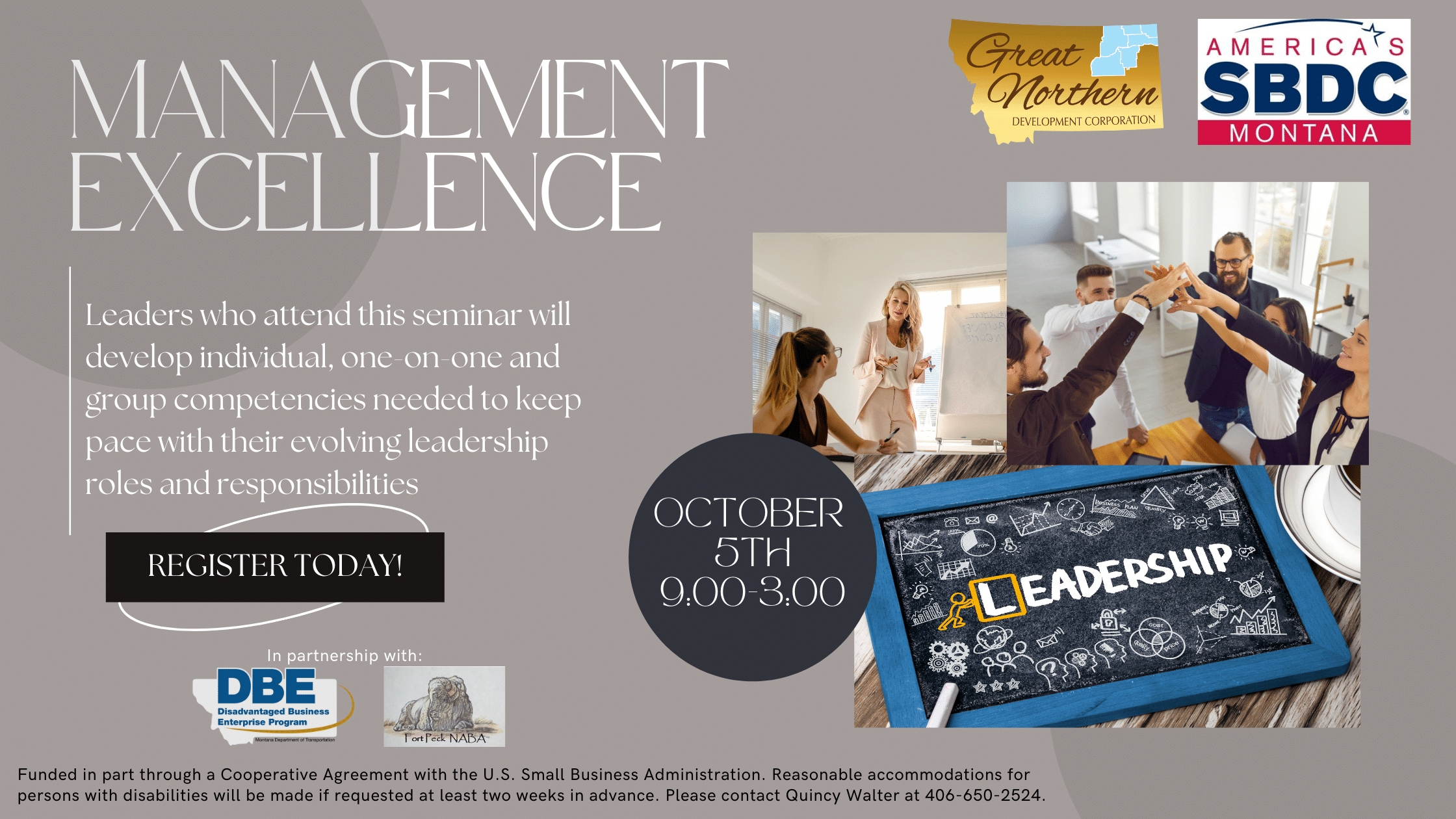 Today's leaders have varying levels of relationships and responsibilities with their staff.  Leaders are coaches, counselors, problem solvers, and goal setters.  This seminar will explore how today's leaders can maintain technical expertise while demonstrating an effective leadership style.  Competencies gained from this session include personal, interpersonal, and group skills.  Leaders will be able to apply these skills in the arenas of one-on-one situations, facilitation of group performance, and becoming overall effective leaders.
HOW YOU WILL BENEFIT
Analyze and enhance your interpersonal skills to help you communicate, listen, and handle conflict in the workplace

Learn how to be more influential with others

Recognize your Strengths and Development Opportunities and how to minimize your weaknesses by maximizing your strengths

Enhance your performance management abilities

Learn how to maximize results while managing group dynamics
WHAT YOU WILL COVER
DiSC Personality Profile

Communication

Conflict Management

Performance Management/Dialogue/Coaching

Discipline/Termination/Performance Appraisals

Effective Team Dynamics

Developing the Leader
WHO SHOULD ATTEND
Leaders who attend this seminar will develop individual, one-on-one, and group competencies needed to keep pace with their evolving leadership roles and responsibilities.
The fee is $15 for lunch, so register today at https://mtsbdc.ecenterdirect.com/events/5331
*We reserve the right to cancel a class if minimum enrollments are not met.