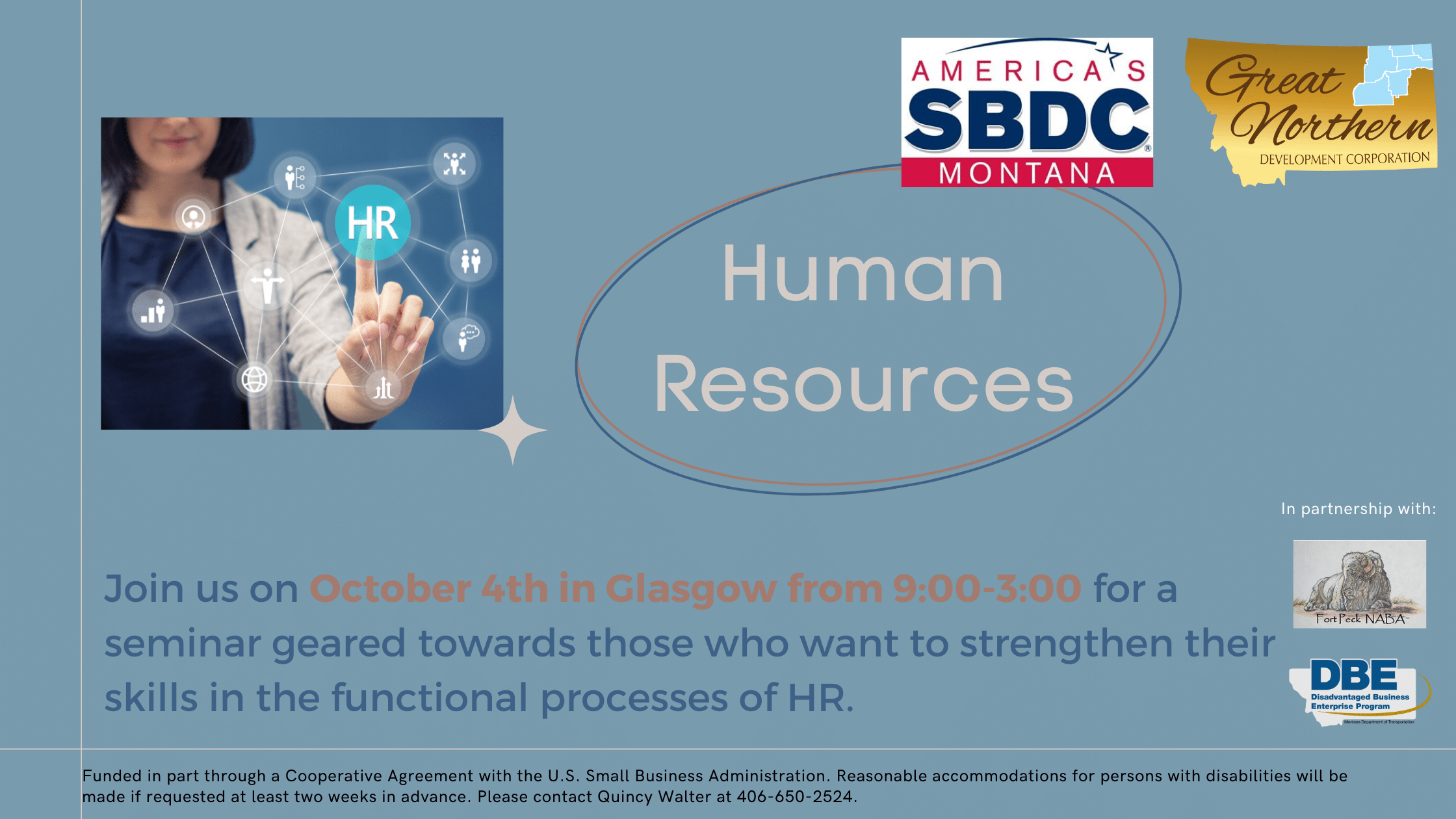 Back when there was no such thing as "HR." Simply handing out cut-and-dried information and making sure employees consume the information and sign a pile of paperwork was enough. But today, HR processes are integral to the success of any business enterprise.
This Fast Track course will not only "upload" your internal HR functions into a whole new level of professionalism but also assure HR best practices and compliance in your workplace.
How You Will Benefit
Those new to the HR role will learn the essentials needed to be proficient in the general areas of employee-related activities. After the full-day session, you'll be able to:
Gain the confidence and knowledge to apply HR best practices to your work world
Understand the complexities of Montana employment laws
Administer and monitor every phase of the employment "life cycle."
Create core procedural elements for incorporating HR best practices
Serve as your company's in-house "people management" expert
Learning Objectives
Component I:
Recruitment and Onboarding
Pre-screening applicants
Standardizing the interview and selection process
Hiring Legally and MT employment laws
Component II:
Life Cycle of an Employee
HR's role in performance management
Proper handling of time worked, pay, absences, leave time, etc.
Administrative processes – from W-2's and I-9's to benefits and regulatory reporting
Maintaining employee files and records
Component III:
Bringing it all together
HR's role in applying workplace policies and procedures
HR Best Practices
Developing your HR Procedures Manual
Who Should Attend
This seminar is geared towards new human resources staff and other management-level individuals who want to strengthen their skills in the functional processes of HR.
*We reserve the right to cancel a class if minimum enrollments are not met.