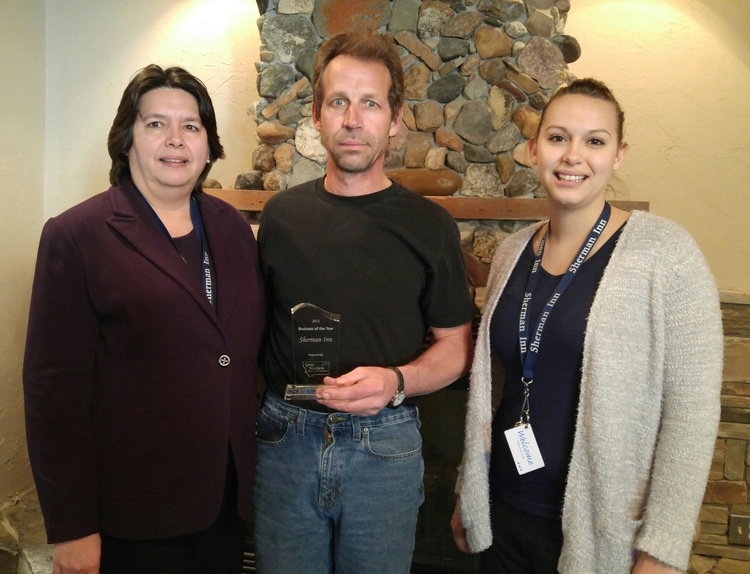 GNDC is honoring the Sherman Inn as "Business of the Year" for 2015. They received an award plaque and registration to the "Invest in Success" small business conference in Havre on March 15 & 16, 2016.
The Sherman Inn is a locally owned business purchased by Guy and Karen Huber in 2009. The business is a full service hotel, restaurant, lounge, casino and meeting/banquet center. The Sherman Inn is a long established business that continues to support many community organizations and school functions as well as provides employment for approximately 50 community residents.
Since it is their goal to continually improve the quality of service they provide for their guests and customers, they have made many improvements through the last 7 years. The most recent renovations include updates to the guest rooms, dining room, lobby, lounge, and kitchen. Karen comments that it is a work in progress with more to come. Congratulations to the Sherman Inn for their outstanding business performance.
"We received excellent help from Great Northern Development and feel we couldn't do this without the support of our local community"
~ Karen & Guy Huber