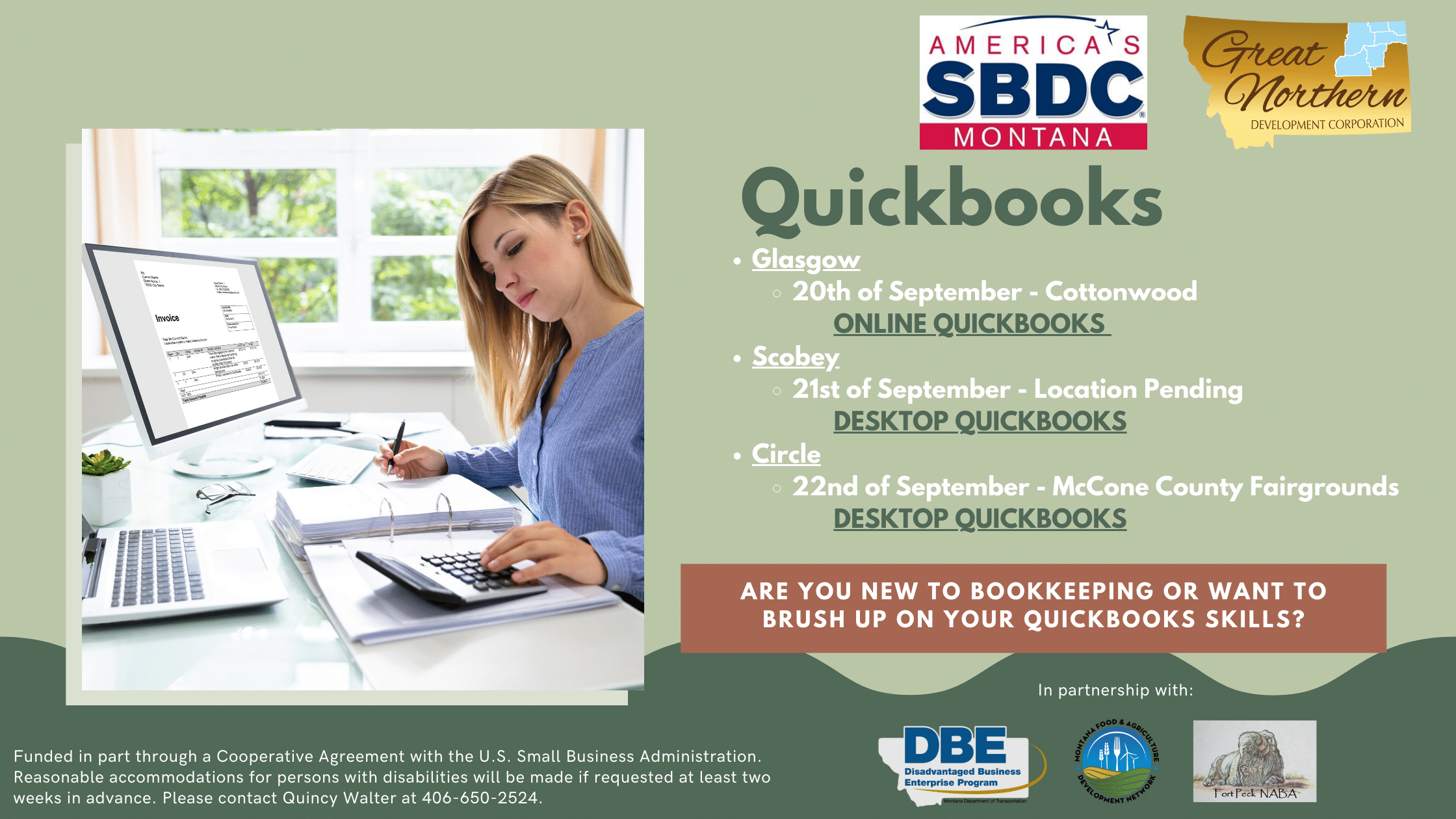 Are you new to bookkeeping or want to brush up on your QuickBooks skills?
Then join QuickBooks Pro Advisor Wendy Weissman, owner of Wendy J Weissman, CPA PC in Glasgow on the 20th of September QuickBooks, as she takes you through the foundational elements of ONLINE Quickbooks, so you're more efficient in entering revenue and expenses (and better able to communicate with your accountant come tax time!)
This class is for the QuickBooks ONLINE Version. The first half of each day will be taught classroom style from 9:00 – 3:00 PM and will step through accounting terminology and the basics of the QuickBooks Program. Even if you're an experienced user, this session will show data-entry shortcuts and talk about the inner workings of QuickBooks.
The afternoon will be set aside for 60-minute one-on-one sessions with Wendy from 3:00 – 5:00 PM. First come, first serve, call to reserve your spot today! For questions, booking your one-on-one or more information, email 
quincy@gndc.org
.
*We reserve the right to cancel a class if minimum enrollments are not met.