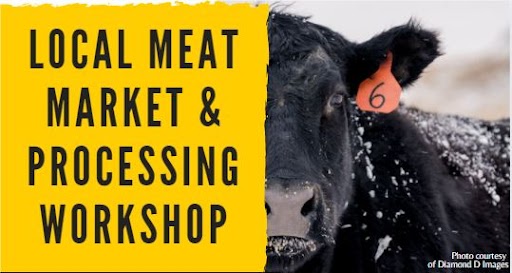 A great opportunity for ranchers & processors to learn how to add the most value to their operations.
Come learn how to add the most value to your ranching or processing operation in terms of marketing, financing, distribution, & quality. Some topics discussed include enterprise budgeting, marketing techniques, funding & grant opportunities, agritourism, and more. How do you get the most value for your beef while keeping it local? What business strategies & certifications are best for your operation? What can marketing & networking do for your business? Such questions and more will be answered by our featured speakers:
Tommy Bass, MSU Livestock Extension Specialist
Lad Barney, USDA Rural Development
Michael Peter, Director of Food & Ag Development/Loan Officer, Bear Paw Development
Weston Merril, Montana Department of Ag Marketing Officer
Chaley Harney, Montana Beef Council Executive Director
Bill Pelton, Montana State Beef Quality Assurance Coordinator
The end of the event will be followed by Break Out sessions where producers can sit down with the speakers for more one-on-one discussions.
Register below
https://www.eventbrite.com/e/local-meat-market-processing-workshop-tickets-168113593283