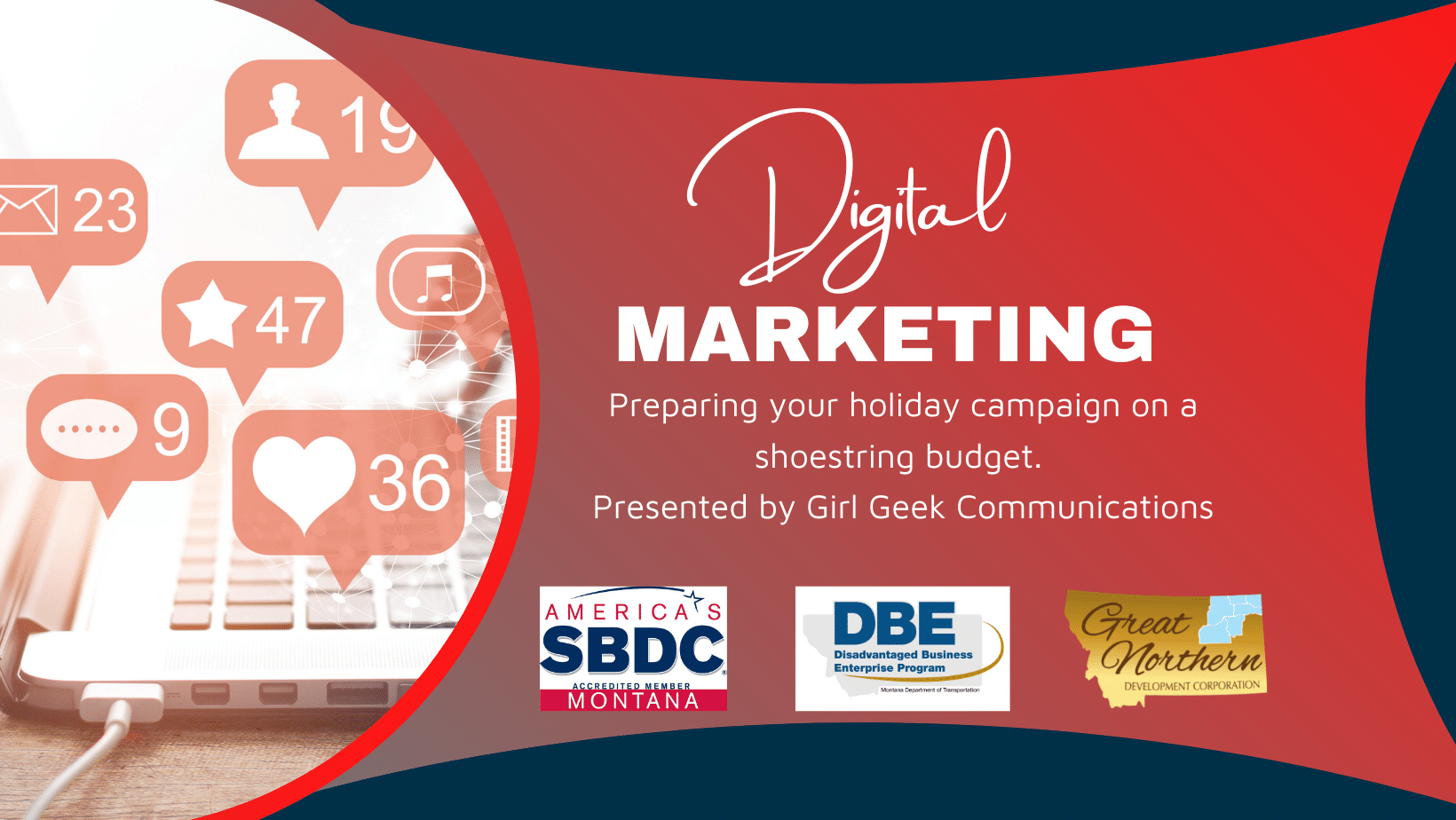 The holidays are upon us, have you thought about your digital marketing strategy? Have you seen the Shop Small campaign and thought how can I put this to work for my business. Let us help you figure out your digital marketing plan and answer #whatdoesahashtagdo?
Join us for an afternoon in Glasgow preparing for the holiday sales season focusing on digital marketing. This FREE workshop is about promoting your business and sales through the many outlets of digital marketing while getting the most for your buck.
Within the next 3 years, it is estimated that 20% of ALL retail sales will be done online. If your business is not selling its products online you're missing out on a valuable opportunity to expand and reach new customers. Many digital marketing platforms offer a way for you to boost your sales, target your audience and keep in contact with your clientele.
Miranda Gilbert owner of Girl Geek Communications will join us as our presenter. Her company is an Online Presence Management company that helps businesses manage their presence online – whether through their website design, social media, digital marketing, or online directories. She works with clients all over the country – from celebrity chefs to local plumbers and everything in between!
You won't want to miss this! This event is ~FREE~ and open to the public but space is limited. We ask that you register at
https://mtsbdc.ecenterdirect.com/events/5185
in order for us to have ample spacing and beverages for everyone.